Gowanus Personal Injury Attorney
Stretching from West 4th Avenue to Bond Street and Butler Street to Gowanus Expressway, the former industrial zone surrounding Brooklyn's Gowanus Canal is a popular developing area that has enticed families, young professionals, hipsters and creatives to live in its converted warehouses, classic rowhouses, multi-family homes, and stylish condominiums. Families enjoy taking a stroll over the Carroll Street Bridge or spending time in Gowanus parks like Thomas Greene Playground and Ennis Playground. People who work in the trendy local shops, restaurants, art galleries and studios or who commute to nearby Manhattan enjoy the convenient location and hip, eclectic atmosphere of Gowanus. Retail chains like Whole Foods and Lowe's and trendy independent retail shops, restaurants, coffee shops, and breweries attract residents and visitors. After sporting events and concerts at the nearby Barclays Center arena, thousands of people head to the bars and restaurants of Gowanus. The rise in popularity of Gowanus has made it more heavily populated with cars, trucks, motorcycles, bicycles and pedestrians and has led to an increase in the number of accidents that occur.
Each day, thousands of automobiles and trucks traverse the Gowanus Expressway, and others attempt to skirt the traffic by detouring to Third Avenue, often traveling at highway speeds despite the 25 miles per hour speed limit and posing a risk to pedestrians, bicyclists, and other drivers. Pedestrian traffic is made heavier by the hundreds of school children who walk to school or train stations or bus stops every morning and return home every afternoon. Accidents are common on Union Street, 9th Street, 3rd Street, and 3rd and 4th Avenues, which connect Gowanus to other parts of Brooklyn.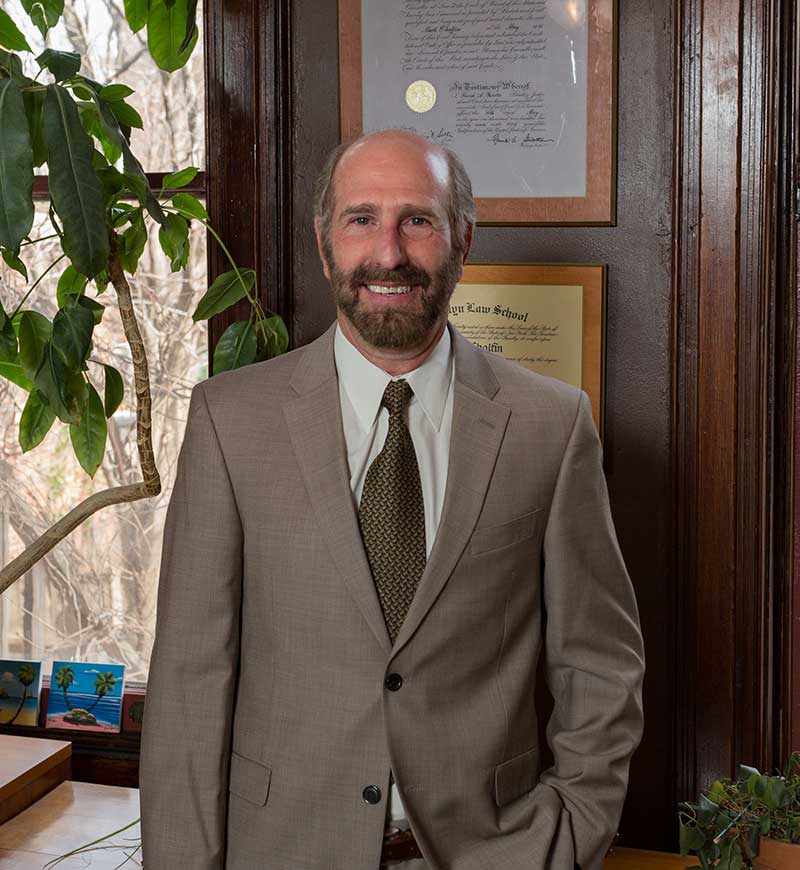 Meet Mark Chalfin, Personal Injury Attorney
History in Gowanus
For over 45 years, Mark Chalfin has been recognized as one of the top personal injury lawyers in Brooklyn. As a long-time resident of Brooklyn, Mark is very familiar with the neighborhoods, people, schools and businesses. He's earned an outstanding reputation for representing many people who have been injured in accidents in Gowanus and getting them the monetary compensation they deserve. As a leading personal injury attorney, Mark has won settlements and verdicts in over 1,000 cases and obtained over $20 million in damages for clients who were victims of automobile, truck, motorcycle, bicycle, slip and fall, and other types of accidents.
Case Highlight: Pedestrian Accident Settlement $100,000
A 62 year old Park Slope woman was standing at the intersection of Prospect Park West and 3rd Street, when 2 cars collided with each other, sending one of the cars onto the sidewalk striking the woman. As a result she suffered a broken leg and missed several months of work. We made sure that she received the best medical care available, got all of her medical bills paid, obtained compensation for the time she lost from work and was able to settle her case for the full amount of the insurance policy covering the car that hit her.
Were You Injured?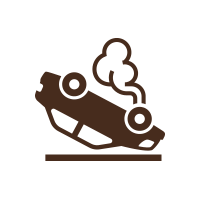 Car Accident Lawyer
Increased automobile traffic in Gowanus has made it more dangerous to drive a car there than ever before. Shoppers on their way to and from other parts of Brooklyn, people who drive to work, and parents bringing children to schools like Rivendell School, The Children's School, The Little Brooklyn Pre-K Center, Al-Madinah School, EPIC Academy, Silas B. Dutcher School all contribute to the heavy traffic. If you have been injured in an automobile accident, it is essential that you contact an experienced Gowanus car accident attorney immediately to learn what benefits you are entitled to receive.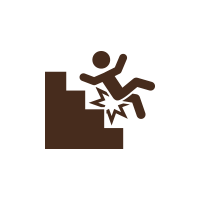 Slip & Fall Lawyer
In Gowanus, a steady flow of people visit the many retail stores, restaurants, coffee shops, and bars, many of whom live in rental properties that line streets like 4th Avenue, Butler Street, 15th Street, Carroll Street, Hoyt Street, and Douglas Street. Gowanus business owners and landlords are responsible for keeping their premises safe for customers and tenants. If you have suffered a slip and fall accident due to unsafe conditions, you need an expert premises liability attorney on your side! Contact Mark Chalpin's office for a free consultation right away.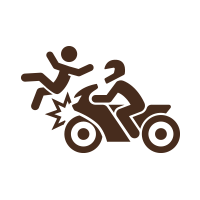 Motorcycle Lawyer
Motorcycles are a popular method of transportation in Gowanus and are increasingly involved in accidents with other motor vehicles. If you are a motorcyclist injured in an accident, it is important that you contact an experienced Gowanus motorcycle accident attorney immediately to determine what compensation you deserve.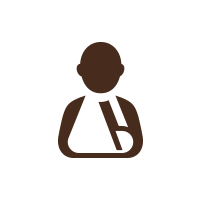 Bike Accident Lawyer
People from Gowanus enjoy the convenience and exercise benefits of traveling by bicycle, and bike riders can be seen everywhere in the neighborhood. The Citi Bike rental kiosks have made it even easier to enjoy bike riding and added to the number of bicyclists on the streets. If you are a bicyclist who was injured in an accident, it is essential that you contact an experienced bike accident lawyer right away who can protect your rights and get you compensated for your losses.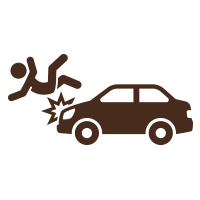 Pedestrian Accidents
In Gowanus, many residents walk to and from the subway, bus stops, schools, retail stores, coffee shops, restaurants and bars many times per week. With thousands of vehicles on the road each day in Gowanus, pedestrian accidents are relatively common. If you are a pedestrian who has been injured in an accident involving a motor vehicle, it is essential that you contact an experienced Gowanus pedestrian accident attorney right away to learn what benefits you are entitled to receive.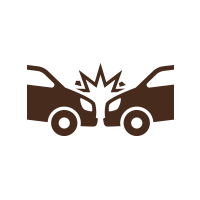 Car Service, Taxi & Uber
Traveling by taxi, Uber or other car services is common in Gowanus. These vehicles drive around Gowanus for more hours each week than any other vehicle, so it's unsurprising that they are the vehicles involved in the most accidents. If you were a driver or passenger in a taxi, car service, or Uber, contact Mark Chalfin, the expert Gowanus personal injury lawyer.
No recovery, No fee.
If you have been the victim of an accident, don't wait...
The Law Office of Mark Chalfin is a personal injury law firm that was established in 1977, specializing in obtaining monetary damages for clients who were injured in all types of accidents.
Call Mark at 212-349-6290 or email him for a FREE and CONFIDENTIAL consultation regardless of circumstance.
Let Me Fight for You!
If you have been injured in an accident in Gowanus, you could be facing high medical expenses, loss of income, and physical and emotional pain. You need a strong, aggressive, experienced accident lawyer to fight for you and protect your rights. Mark Chalfin is the experienced Gowanus personal injury lawyer who is willing to battle with the insurance company to ensure that you get the compensation you are entitled to receive. As an accident attorney recognized by his peers as a leader in his field, Mark Chalfin has fought for accident victims for over 45 years.