A Brooklyn Pedestrian Accident Attorney Who Fights for You
New York City, including Brooklyn, was the number one ranked city in the United States for the most pedestrian accidents and fatalities for years 2007 through 2016 according to a study by the national Highway Transportation Safety Administration. Of the 10 streets in New York City which had the most pedestrian accidents, four of the streets were in Brooklyn. Ocean Parkway, Flatbush Ave., Eastern Parkway and Atlantic Avenue were among the most dangerous streets for pedestrians in not only Brooklyn, but the entire US. Other common places for pedestrian accidents in Brooklyn occur on Adams Street, Coney Island Ave., Ocean Ave., Bedford Ave., Nostrand Ave., Utica Ave., Bay Parkway, Stilwell Ave., Linden Blvd., Grand Army Plaza, 7th Ave., and 5th Ave..
Did you know they named the Major League baseball team that used to play in Brooklyn, the DODGERS. The Dodgers got their name because Brooklyn pedestrians were always "dodging" the trolley cars that were everywhere in Brooklyn at that time. Today, the trolley cars have been replaced by cars. In fact, pedestrian accidents are among the most common traffic accidents in Brooklyn. Today, Brooklyn has an enormous amount of foot traffic from people walking to and from the subways, buses, stores, etc.. Unfortunately, the drivers of cars, taxis, trucks and buses do not always observe the traffic lights, stop signs or yield the right-of-way to pedestrians, resulting in an alarming rate of pedestrian accidents.
Let Mark Fight for You!
All consultations are FREE and CONFIDENTIAL regardless of circumstance.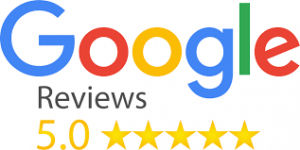 I was hit by a car crossing the street then spent months in physical therapy and on working restrictions. I was so exhausted and tired from dealing with my health situation that I kind of just gave up on starting a case until I spoke to Mark. Mark Chalfin has been absolutely great from start to finish. He's very realistic, straight forward, listens and genuinely tries to get the best outcome for the client, which I really appreciate. I am very thankful Mark was able to help me and get justice for my injury. I highly recommend this lawyer - you will not be disappointed.
Anastasia M., Pedestrian Accident Victim, Brooklyn, NY (Posted: September, 21 2023)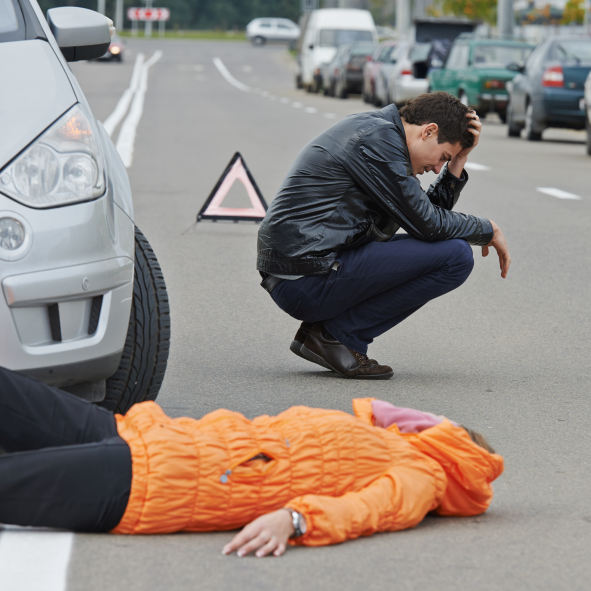 Have you been injured in a pedestrian accident?
Have you been injured while walking the streets of Brooklyn?
If you have been injured in as a pedestrian, you should contact a pedestrian accident lawyer immediately.
Know Your Rights
Under New York Law, there are many time limitations with regards to filing a claim for car insurance benefits from a pedestrian accident. Witnesses need to be contacted, police reports obtained, photos of the scene of the accident taken and many other items need to be completed in a timely manner. A delay in contacting an experienced pedestrian accident lawyer could jeopardize your case. Mark Chalfin believes that people hurt in pedestrian accidents should be compensated for their injuries. It is also our belief that the people who cause these accidents should be held responsible for their actions.
Experience Matters
A motor vehicle accident involving a pedestrian can result in catastrophic injuries. By winning over 1000 fair and just settlements for his clients, Mark Chalfin has earned his reputation as an expert pedestrian accident attorney. Not only will Mark ensure sure that you get the proper medical treatment to regain your health, he will ensure all of your medical bills are paid and that you receive compensation for lost income and wages. He will file a pedestrian accident claim against the owner and driver of the car that hit you to compensate you for your pain and suffering as a result of his/her negligence.
Areas Serving
For over forty years, Mark Chalfin has been fighting for the rights of pedestrian accident victims. Below are just several of the Brooklyn areas he serves.
Williamsburg
Bushwick
Ridgewood
Coney Island
Sheepshead Bay
Bensonhurst
East Flatbush
Brownsville
Cobble Hill
Brooklyn Heights
Flatlands
Marine Park
Fort Greene
If you have been in a car accident, don't wait...
No recovery, No fee.
If you have suffered a pedestrian accident injury, it is very important to receive expert advice from an experienced pedestrian accident lawyer. Not only do you need to get the best medical treatment to help heal your injuries, but you also need to receive just compensation for your pain and suffering.
Call Mark at 212-349-6290 or email him for a FREE and CONFIDENTIAL consultation regardless of circumstance.
Recent Pedestrian Accident Injury Settlements
$100,000
A 10 year old Brooklyn boy was playing with his friends in Sunset Park when he was hit by a car. His left leg was fractured and although he made a full recovery, he was unable to participate in any physical activities for 4 months. The driver of the car claimed that the boy ran out from between parked cars and that it was not his fault, so his insurance company offered only $6,000 to settle the case. Mark Chalfin filed a lawsuit against the owner and driver of the car and was able to obtain a settlement for the full amount of the insurance policy covering the vehicle ($100,000).
$555,000
A 55 year old truck driver from Flatbush made a delivery to a warehouse in Canarsie. While standing in the vicinity of his truck while the workers unloaded the cargo, another vehicle ran over his foot, fracturing 2 bones. The insurance company made no offers to settle, but after he hired the Law Office of Mark Chalfin, a lawsuit was started and Mark Chalfin were able to obtain a settlement of $550,000.
$100,000
A 62 year old Park Slope woman was standing at the intersection of Prospect Park West and 3rd Street when 2 cars collided. The collision sent one of the cars onto the sidewalk striking the woman. As a result of the accident, she suffered a broken leg and missed several months of work. Mark Chalfin ensured that she receive the best medical care available, got all of her medical bills paid, obtained compensation for the time she lost from work and was able to settle her case for the full amount of the insurance policy covering the car that hit her.