A Brooklyn Motorcycle Accident Attorney Who Fights for You
More people are riding motorcycles in Brooklyn than ever before. Unfortunately, motorcycles offer very little protection from the hazards facing a motorcyclist on the roadways of Brooklyn. This can often lead to severe injuries to motorcyclists when an accident occurs.
The roads in Brooklyn can be very dangerous, especially for motorcyclists. Most accidents occur at intersections due to driver inattention at stop signs and red lights. With more and more cars on the Brooklyn roadways, there is more danger for the motorcyclist. Many of the Brooklyn streets are full of potholes and broken pavement which creates an obstacle course for the motorcyclist. The most common places for motorcycle accidents in Brooklyn are Flatbush Ave., Adams Street, Coney Island Ave., Ocean Ave., Bedford Ave., Nostrand Ave., Utica Ave., Bay Parkway, Stilwell Ave., Linden Blvd., Grand Army Plaza, 7th Ave., and 5th Ave. All are major roadways with heavy automobile traffic.
Let Mark Fight for You!
All consultations are FREE and CONFIDENTIAL regardless of circumstance.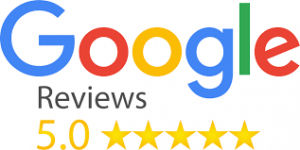 I give my highest recommendation for M. Chalfin I could not have gotten better lawyer anywhere else. His dedication, integrity, honesty, concern and dedication to my case was outstanding. My case was resolved in short time and with highest reward.
Kenyul Kuliyeva, Google Reviews, Motorcycle Accident Victim, Brooklyn, NY (Posted: September 21, 2023)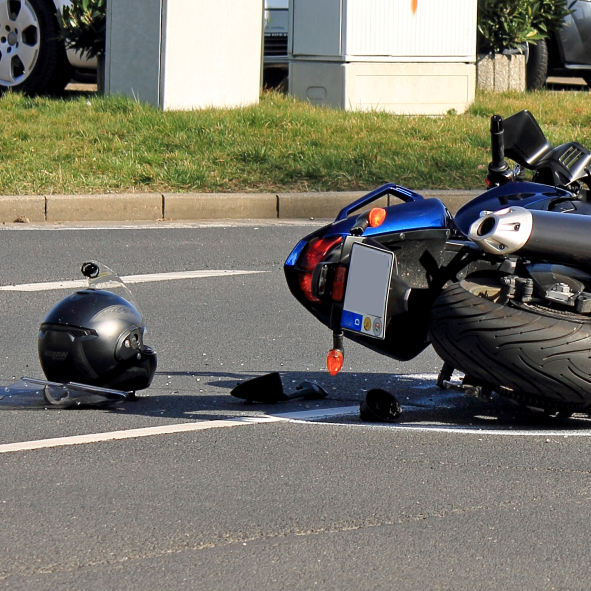 Have you been injured in a motorcycle accident?
Have you been injured in a motorcycle crash?
If you were injured while riding your motorcycle in Brooklyn, you are entitled to many types of benefits from the insurance company covering the car that hit you. It is important to hire a lawyer who specializes in motorcycle accidents and knows New York State Law.
Know Your Rights
It is not a good idea to file a motorcycle accident claim on your own because the Laws of the State of New York and the deadlines for filing documents are unique to motorcycle claims. If the process is not followed and deadlines are not met, you may lose your right to recover certain benefits. Mark Chalfin, an experienced motorcycle attorney, will explain to you your rights and ensure you get the medical care that you need and get the most money possible to compensate you for your injuries and your pain and suffering.
Experience Matters
By winning over 1000 fair and just settlements for his clients who were injured in motorcycle accidents over the past 40 years, Mark Chalfin has earned his reputation as an expert motorcycle accident lawyer. Mark Chalfin has been recognized throughout NYC and Brooklyn, as a leading accident attorney. As a client of Mark Chalfin, you will be working with a motorcycle accident lawyer who understands the pain and anxiety after an accident. Furthermore, Mark has dedicated himself to ensuring you are fully compensated for all of your injuries and suffering, and that you receive the best personal injury settlement possible.
Areas Serving
For over forty years, Mark Chalfin has been fighting for the rights of motorcycle accident victims. Below are just several of the Brooklyn areas he serves.
Williamsburg
Bushwick
Ridgewood
Coney Island
Sheepshead Bay
Bensonhurst
East Flatbush
Brownsville
Cobble Hill
Brooklyn Heights
Flatlands
Marine Park
Fort Greene
If you have been in a motorcycle accident, don't wait...
No recovery, No fee.
If you have suffered a motorcycle accident injury, it is very important to receive expert advice from an experienced motorcycle accident attorney. Not only do you need to get the best medical treatment to help heal your injuries, but you also need to receive just compensation for your pain and suffering.
Call Mark at 212-349-6290 or email him for a FREE and CONFIDENTIAL consultation regardless of circumstance.
Recent Motorcycle Injury Settlements
$100,000
A 36 year old security guard at the Brookdale Medical Center was riding his motorcycle to work on Linden Blvd. when a car made a left turn directly in front of him causing him to collide with the car. He suffered multiple fractures to various parts of his body and was unable to return to work for over 4 months. His case settled for the full amount of the insurance policy covering the car that hit him ($100,000.)
$100,000
A 30 year old man from The Bronx was riding his motorcycle on Eastern Parkway in Brooklyn when he was hit by a car which cut him off causing him to fall into the roadway injuring his legs, hip and shoulder. The motorcycle accident claim was settled for the full amount of the insurance policy on the car that hit him ($100,000.00).
$75,000
A 24 year old man was riding his motorcycle on 4th Ave. in the Sunset Park neighborhood of Brooklyn when he was hit by a car and thrown onto the roadway. He suffered injuries to his left leg, left side and head, causing him to miss 4 weeks of work and receive medical treatment for 5 months. Fortunately, there were no fractured bones and he made a full recovery. The insurance company that covered the car that hit him did not offer any money claiming that the accident was his fault. After a 2 year fight with the insurance company, Mark Chalfin settled the case for $75,000.