A Results Driven Brooklyn Taxi, Car Service, Lyft and Uber Accident Lawyer
Were you the driver or passenger in a car service vehicle, Uber, Lyft or yellow cab and injured in a car accident? Or maybe you a were pedestrian or bicyclist hit by a car service vehicle?
Brooklyn Taxi, Car Service and Uber Accidents
As a driver of a TLC vehicle, you are on the roads of New York City 50-60 hours per week, so your chances of being involved in a taxi cab accident is greater than almost anyone else. No matter how careful a driver you are, someone else is bound to screw up and cause an accident. Statistics show that there are more car service accidents and taxi cab accidents in New York City than with any other type of vehicle. The roads are packed, traffic is a nightmare and everyone is in a rush to get to where they're going. Roadways like Atlantic Ave., Eastern Parkway, Flatbush Ave., Ocean Ave., Ocean Parkway, Grand Army Plaza, the Belt Parkway, Jackie Robinson Parkway and Linden Blvd., present challenges to the livery vehicle operator every day. More accidents occur at intersections than anywhere else because someone is usually running a red light or failing to stop at a stop sign.
Let Mark Fight for You!
All consultations are FREE and CONFIDENTIAL regardless of circumstance.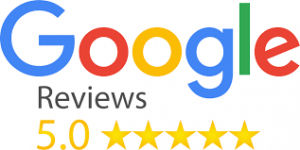 Extremely knowledgeable in his craft. Mark was very helpful with any questions I had in regards to my case. He even took time to respond to my inquiries while on vacation which meant a lot. I would definitely recommend his services to anyone!
Danny Corona, Google Reviews, Uber Accident Victim, Brooklyn, NY (Posted: September 21, 2023)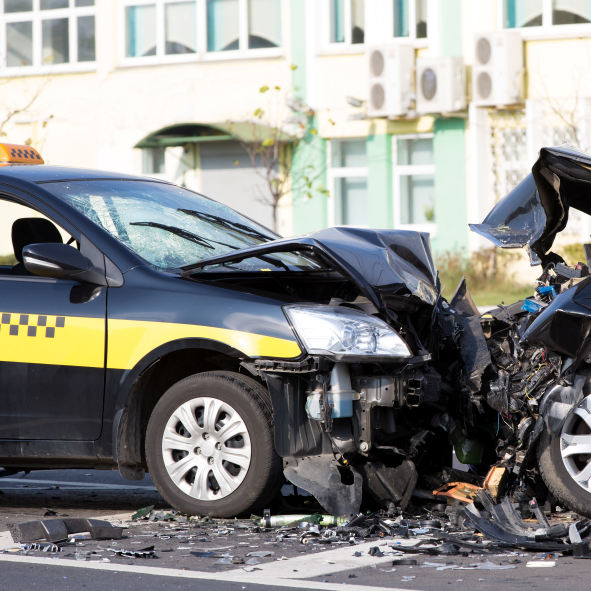 Have you been injured in a car service accident?
Have you been injured in Uber, Lyft, taxi, or car service car crash?
If you have been injured in a taxi or public transportation accident, you should contact a public transportation accident lawyer immediately.
Know Your Rights
All taxicabs and car service vehicles, including Uber and Lyft, that operate in Brooklyn and New York City are regulated by the NYC Taxi and Limousine Commission. The TLC has many specific rules and regulations that are just for taxicabs and car services. More importantly, most taxis, car services, Uber and Lyft drivers are insured by only a handful of insurance companies, like American Transit, Country-Wide, Maya & FICA. Due to the large volume of accidents that these vehicles are involved in on a daily basis, these companies generally make it very difficult for the injured to obtain the benefits that they are entitled to. These insurers will find any reason to deny the benefits that they are legally obligated to pay.
Experience Matters
It is very important to hire a car service attorney who knows all of the TLC rules and regulations, such as eligibility for Worker's Compensation, NYS Disability Benefits and No Fault. The rules are different for drivers of TLC vehicles. Mark has spent his entire career fighting on behalf of the injured against insurance companies like American Transit to force them to pay when they wrongfully deny medical benefits, lost wages and damages for pain and suffering. Mark has dedicated himself to ensuring the injured are fully compensated for all of their injuries and suffering, and that the victim receives the best personal injury settlement possible.
Areas Serving
For over forty years, Mark Chalfin has been fighting for the rights of taxi, public transportation and car service accident victims. Below are just several of the Brooklyn communities he serves.
Williamsburg
Bushwick
Ridgewood
Coney Island
Sheepshead Bay
Bensonhurst
East Flatbush
Brownsville
Cobble Hill
Brooklyn Heights
Flatlands
Marine Park
Fort Greene
If you have been in a taxi, Uber, or car service accident, don't wait...
No recovery, No fee.
If you have suffered a car service accident injury, it is very important to receive expert advice from an experienced taxi accident attorney. Not only do you need to get the best medical treatment to help heal your injuries, but you also need to receive just compensation for your pain and suffering.
Call Mark at 212-349-6290 or email him for a FREE and CONFIDENTIAL consultation regardless of circumstance.
Recent Car Injury Settlements
$50,000
A 45 year old car service driver for BELL CAR SERVICE from the Dominican Republic was injured when another vehicle ran a red light at Linden Blvd. and Pennsylvania Ave. in Brooklyn causing injuries to his back and neck. His insurance company, AMERICAN TRANSIT, refused to pay his medical bills and lost wages under the "No Fault" portion of his insurance policy. After successfully bringing a No Fault Arbitration against AMERICAN TRANSIT, all medical bills were paid in addition to compensation for lost wages for the 5 months of work that he lost. In addition, his case against the owner of the other vehicle involved in the accident was settled for $50,000.
$65,000
A 38 year old UBER driver from Russia was injured in an accident with another vehicle which struck him in the rear while he was at a complete stop waiting for the red light to change. He sustained injuries to his head and neck. Workers Compensation paid all his medical bills and lost wages and his case against the other vehicle settled for $65,000.
$45,000
A 54 year old woman was passenger in a yellow taxi cab which collided with another car resulting in injuries to her back, neck and head. The insurance company covering the taxi, COUNTRY WIDE INS. CO., refused to pay medical bills and lost wages to the woman. Mark Chalfin took them to a No Fault Arbitration and compelled them to pay all medical bills and lost wages and then got them to pay $45,000 in compensation for her pain and suffering.