A Brooklyn Bike Accident Lawyer Who Fights for You
The roads in Brooklyn can be very dangerous, especially for bicyclists. Most bicycle accidents occur at intersections due to driver inattention at stop signs and red lights. With more and more cars on the Brooklyn roadways, there is less room and more danger for the bicyclist. Many of the Brooklyn streets are full of potholes and broken pavement which creates an obstacle course for the bicyclist. The most common places for bike accidents in Brooklyn are Adams Street, Coney Island Ave., Ocean Ave., Bedford Ave., Nostrand Ave., Utica Ave., Bay Parkway, Flatbush Ave., Linden Blvd., Grand Army Plaza, 7th Ave., and 5th Ave..
It was reported that in 2015, in Brooklyn, there were 1505 bicycle accidents. Manhattan had 1188. The Bronx had 416 and Queens had 812. Of those reported crashes, there were a reported 1511 injuries. Overall, there were 3,982 accidents involving bicyclists in the New York City area, with 20 fatalities resulting from those accidents. These crash statistics are telling us that bicyclists, pedestrians, and motor vehicles need to be very cautious while driving in and around New York City, especially in Brooklyn.
More people are riding bicycles in Brooklyn than ever before, especially with the popularity of CITI BIKE (New York City's official bike sharing program). Unfortunately, bicycles offer very little protection from the hazards facing a bicyclist on the roadways of Brooklyn. This can often lead to severe injuries to bicyclists when an accident occurs.
Let Mark Fight for You!
All consultations are FREE and CONFIDENTIAL regardless of circumstance.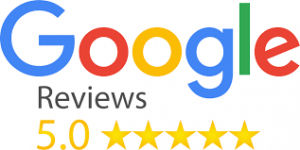 A+ attorney, so glad that I retained him.Highly skilled patient with clients and aggressive in courts, this is how we got to know this lawyer. Mr. CHALFIN. Took my bike accident case and won it while others weren't interested in my case which proofed that he is a pro of his area of law. Highly recommended !!!!
Mahir Aliyev, Google Reviews, Bicycle Accident Victim, Brooklyn, NY (Posted: September 21, 2023)
Have you been injured in a bicycle accident?
Have you been injured in a bike accident?
If you have been injured in an bicycle accident, you are entitled to many types of benefits from the insurance company covering the car that hit you. You are entitled to get payment for the best medical care available to regain your health, money for any time lost from work and a bike accident claim for monetary damages for your pain and suffering as a result of someone else's negligence.
Know Your Rights
It is not a good idea to file a bike accident claim on your own because the Laws of the State of New York and the deadlines for filing certain documents must be complied with or you may lose your right to recover certain benefits. Mark Chalfin, an experienced bike lawyer, will explain to you all of your rights, make sure that you get the medical care that you need and get the most money possible to compensate you for your injuries.
Experience Matters
Mark Chalfin has over 40 years of experience as a bicycle injury lawyer and has handled hundreds of cases involving bike accidents. By winning over 1000 fair and just settlements for his clients exceeding $20,000,000. Mark Chalfin has earned his reputation as an expert bicycle accident attorney. Mark Chalfin has been recognized throughout NYC and Brooklyn, as a leading accident attorney. As a client of Mark Chalfin, you will be working with a car accident lawyer who understands the pain and anxiety after an accident. Furthermore, Mark has dedicated himself to ensuring that you are fully compensated for all of your injuries and suffering, and that you receive the best personal injury settlement possible.
Areas Serving
For over forty years, Mark Chalfin has been fighting for the rights of bike accident victims. Below are just several of the Brooklyn areas he serves.
Williamsburg
Bushwick
Ridgewood
Coney Island
Sheepshead Bay
Bensonhurst
East Flatbush
Brownsville
Cobble Hill
Brooklyn Heights
Flatlands
Marine Park
Fort Greene
If you have been in a bike accident, don't wait...
No recovery, No fee.
If you have suffered a bicycle accident injury, it is very important to receive expert advice from an experienced bike accident attorney. Not only do you need to get the best medical treatment to help heal your injuries, but you also need to receive just compensation for your pain and suffering.
Call Mark at 212-349-6290 or email him for a FREE and CONFIDENTIAL consultation regardless of circumstance.
Recent Car Injury Settlements
$250,000
A 32 year old man from Ecuador was riding his bicycle home from work on Flatbush Ave in the Flatlands section of Brooklyn when he was hit by a car and knocked off his bicycle onto the roadway. He was not wearing a helmet so the injuries to his head were fatal. The bike accident claim was settled for the full amount of the insurance policy on the car that hit him ($250,000.00), after all hospital bills, ambulance bills and funeral expenses were paid.
$100,000
After working all evening as a cook in a Park Slope restaurant, a 45 year old man was riding his bicycle through Grand Army Plaza when he was hit by a car which then fled the scene without stopping. Fortunately, he was wearing his helmet, but he still injured his head, back and right side. Mark Chalfin was able to obtain the full $100,000 of Uninsured Motorist benefits that was available from his own insurance policy, in addition to getting all of his medical bills and lost wages paid.
$45,000
A 16 year old boy was riding his bicycle in the Sunset Park neighborhood of Brooklyn when he was hit by a car and thrown to the ground. He suffered injuries to his left leg, left side and head, for which he had to miss 3 days of school and was not permitted to participate in gym class for 4 months. The insurance company did not offer any money claiming that the accident was the boy's fault. After a 2 year fight with the insurance company, the case settled for $45,000.